Skip to main content
DISTINCTIVE

About Jan
Jan Wenczka is an artist like no other - being a professional artist for over 40 years has meant that Jan has seen governments rise and fall, countries born and split and technology change the world all from behind an easel.
Born in England 1946 to a Polish Father and an Italian Mother, Jan had a very European up-bringing. Having attended art school he found a passion for learning different artist techniques on canvas,
Jan launched himself on the art scene of London in 1968. The 60's brought a new wave of energy into London and a direct impact on the art scene. With demand for highly skilled and detailed work - Jan's art was an instant hit with a string of exhibitions and one man shows.
This platform solidified the style and format for the next 40 years but it was the themes of the day that has endured an everlasting fascination for the artist
Jan's work can be summed up in one word 'relationships' whether it's the very personal relationship between two people or that often bizarre and sometimes forgotten relationship between people and architecture.
Relationships have played out on every canvas since the 1960's from the very heavy and dark architectural pieces of the late 60's to the very bright, calming seascapes of the late 90's. This theme combined with Jan's own technique and style of painting has made him one of the most original artists of our time.
Jan's work can be found on walls in homes and galleries in every country of the world. The ability of his work to transcend all boundaries and connect with people everywhere has been the secret to his success. He has provided commission pieces from as large as 8ft x 12ft and pictures as small a 1ft x 1ft, with some of his works taking up to 4 months to finish.
Jan's work has been a reflection of his life - as his life has changed and evolved so has his work to mimic the environment and time that he found himself in.
Changing variations of the relationship theme coincide with changes in his personal life from marriage, children and moving out of London to Surrey.
Jan's work now has the calmness that comes with a history of success and the skills of a true master at work. His work now reflects the mood of a man with a back catalogue sold worldwide and constantly produces new beautiful, unique and intriguing work.
Jan Wenczka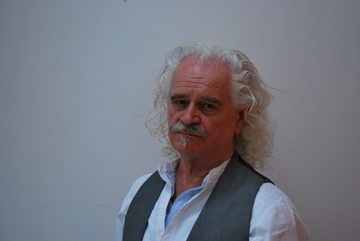 Testimonial
"Just a quick note to say the parcel you sent us arrived in perfect condition. My daughter loved the painting as a wedding gift and she says it reminds her of her time in London. Thanks again."
Sarah Barnes - Fort Worth, Texas, USA